Victors support its partner-brands: co marketing for MATER...
VICTORS Design Agency is pro-active... Since MATER DESIGN has partnered with Victors, there are actually 2 (two) interesting commercial initiatives that deserve your attention.... Firstly, there is a co-marketing…
Read more
Subscribe to our newsletter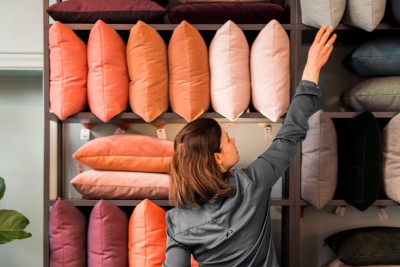 Retail
Our Belgian and Luxembourg customers will find Victors' products in the better interior design, furniture and lighting stores, although they will also be able to find them in a number of advice shops and 'concept stores' and in some specialist online shops.
Do you want to know where you can see a particular product? Or do you simply want to have more information? If so, send us an e-mail with your contact details. We will happily provide you with the information which you require and the contact details of your nearest dealer.
Project market
You will also find Victors' products in offices, hotels and catering establishments, business premises, churches and other buildings. Thus, we work closely with a network of project dealers and specialists. And we provide information to professional target groups such as (interior) designers, facilities managers, and project organisers and investors.
Do you have a particular question which you would like to ask as a professional or would you like some general information about collection presentations? Please feel happy to contact us. We will also keep you informed of events taking place in the interior design world via our monthly digital newsletter.