Coco Chair in Veranda, Antwerp: consistence in food & interior
In Antwerp culinary circles, VERANDA is a familiar address. Since 2016, located in the old slaughterhouse neighbourhood in Antwerp North, near "Sportpaleis". With 15/20 in Gault&Millau, this is a top address in bistronomy, well known by talented artists and creatives... And with COCO chairs from GUBI...

Chef Davy Schellemans of VERANDA has choosen for consiency,... also in interior experience. With GUBI's COCO chairs, a creation by OEO studio (DK). The design is inspired by industrial simplicity, fashion and Bauhaus. Minimal use of materials - tubular steel - without compromising the chair's elegant character.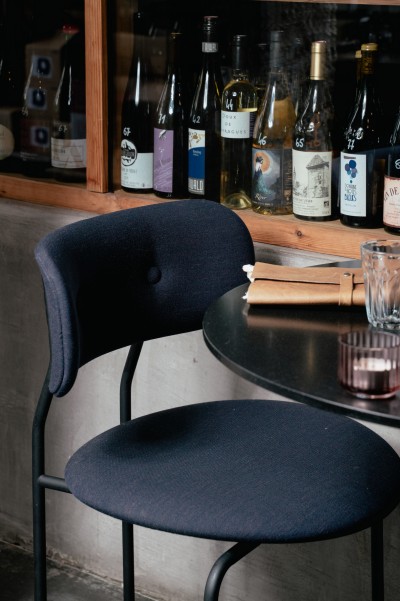 Copyright: Rik Huybrechts
Subscribe to our newsletter